The Map and the Audience
The Spatialities of Aerial Leaflets
Aerial propaganda leaflet drops in military conflicts since the late 19th century have become emblematic of psychological warfare. Similar to what aerial photography did for the field of visual perception, aerial leaflet raids hinged on the new communication made possible by the advent of air transport technologies. In the article, Thibault approaches the history of aerial leaflets by considering the modalities of verticality when she questions in particular the tensions between distance and visibility, presence and absence and inscription and legibility. Thibault analyses three cases: one of the first aerial leaflet raids during the Franco-Prussian War of 1870-1871, the production of infrastructures related to aerial leaflets during the First World War and the reproduction of aerial photographs in aerial leaflets.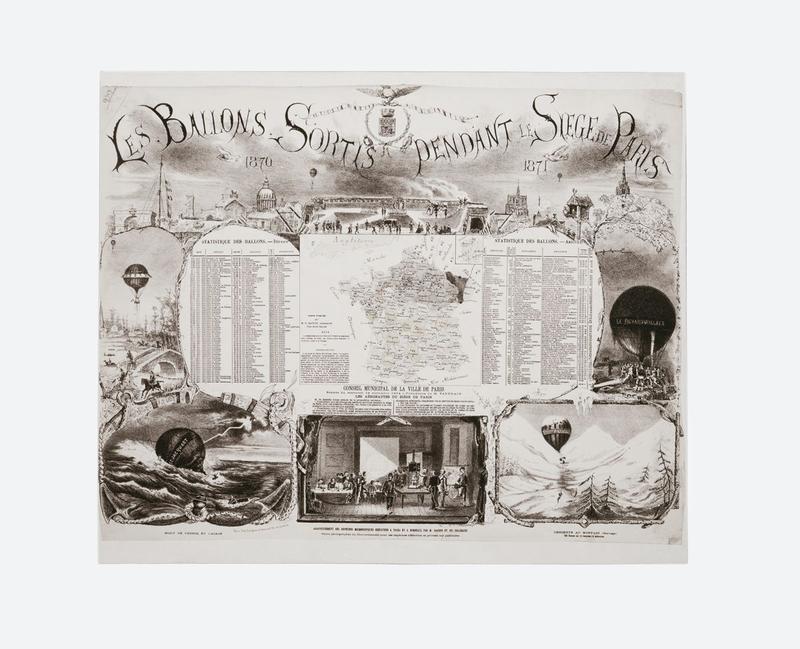 Ghislain Thibault is an associate professor in the Department of Communication at the Université de Montréal. His research in the fields of media theory and media history has been published in various journals, including Theory, Culture & Society, VIEW, Early Popular Visual Culture and the Canadian Journal of Communication. He is currently leading a research project on the media history of aerial communication.
Keywords: aerial leaflets, aerial photography, vertical media, propaganda, military history, psychological warfare
Citation: Ghislain Thibault, « La carte et l'auditoire. Les spatialités des tracts aériens », Transbordeur. Photographie histoire société, no. 6, 2022, pp. 48-57.