Operations Rooms
Infrastructures and Practices of Aerial Visuals during the Second World War
In this article, Borbach focuses on the infrastructure of the Dowding system, whose epistemic core was the production and circulation of images of the air situation in Great Britain during the Second World War. These images, which were displayed in central command posts or operations rooms, were fed by data from a network of radar stations at various locations as well as from the listening and observation posts of the British Observer Corps. While the processing of aerial reconnaissance images would later be entrusted to digital computers, under the Dowding system, it was still governed by a sequence of hands-on operations. These images were created collaboratively on map tables and at the same time functioned as a bird's-eye view due to the architectural design of the command posts. The translation of airspace into a vertically visible data surface is the operational characteristic of the "operations room" and the role of their military surveillance knowledge.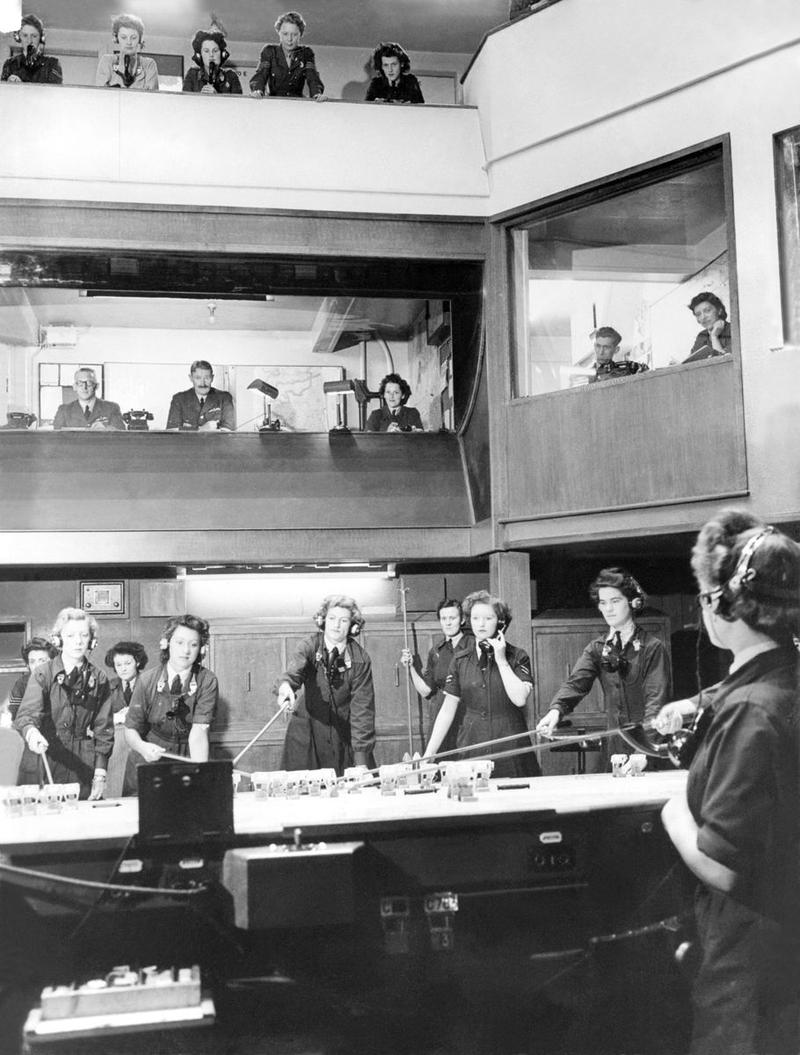 Christoph Borbach is currently coordinator of the Locating Media doctoral school at the University of Siegen. Previously, he was a research associate at Martin Luther University of Halle-Wittenberg and a junior fellow of the research group Medienkulturen der Computersimulation (MECS) at the Leuphana University in Lüneburg. He has also lectured at the Kunsthochschule Burg Giebichenstein in Halle/Saale, at the University of Vienna and at Humboldt University in Berlin.
Keywords: images of the air situation, operations rooms, Dowding system, media infrastructures, historical anthropology of media, real-time processing of analogue data
Citation: Christoph Borbach, « Operations rooms. Infrastructures et pratiques des visualisations aériennes durant la Seconde Guerre mondiale », Transbordeur. Photographie histoire société, no. 6, 2022, pp. 112-119.