In Search of the Prototype
Photography and the German Werkbund
Founded in 1907, the German Werkbund promoted a cultural reform movement that set the terms for what modern architecture and design would look like. The organization sponsored lectures, organized exhibitions, founded a museum of applied arts, and published numerous journals. Photography contributed to each one of these pursuits, yet its role in the Werkbund is rarely addressed. This essay examines a photography collection donated to Berlin's Kunstbibliothek by Hermann Reckendorf, who published most Werkbund books, journals, and catalogs between 1920 and 1932. These photographs infuse mass-produced commodities – light bulbs, tea kettles, chairs – with an auratic sense of cultural importance. More than documents, these photographs provided their own way of seeing that emphasized Werkbund principles of standardization, reproduction, and industrial form.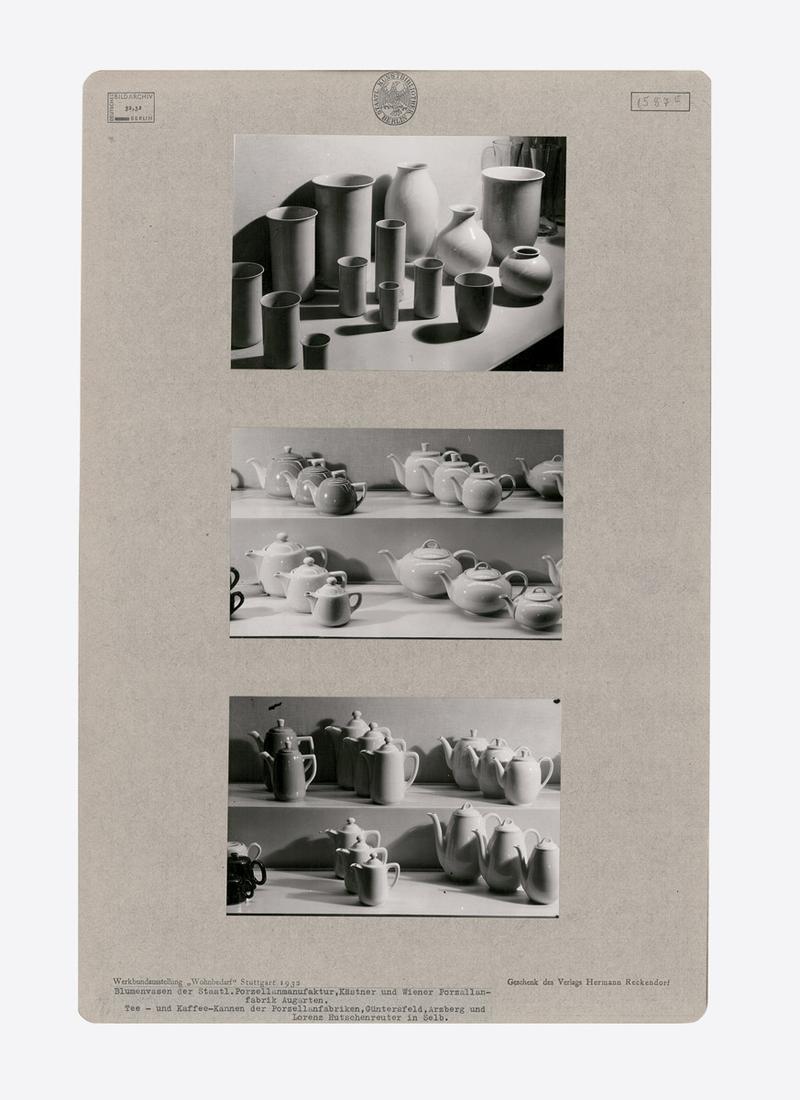 Pepper Stetler is Associate Professor of Art and Architecture History and Associate Director of the Humanities Center at Miami University in Oxford, Ohio (USA). Her research focuses on photography in early twentieth century Germany. Her book Stop Reading! Look! Modern Vision and the Weimar Photographic Book was published by the University of Michigan Press in 2015.
Keywords: Werkbund, prototype, reproduction, archives, industrial production, form
Citation: Pepper Stetler, « À la recherche du prototype. Le rôle de la photographie dans le Werkbund allemand », Transbordeur. Photographie histoire société, no. 5, 2021, pp. 86-99.