"Little Gems of Color"
Kodak, Camera Design as Fashion, and the Gendering of Photography
The Kodak company is widely credited with the inception of mass camera ownership, with the invention of the hand-roll film camera. In this paper I explore how, thus simplified, the camera became subject to the logics of fashion, to the point where picture-taking became almost incidental. In 1927, Kodak hired Walter Dorwin Teague – an American industrial designer, architect, illustrator, and entrepreneur – to redesign the Kodak Vest Pocket camera specifically for women users. The author examines the designs for the female branded cameras including the Vanity Kodak, the Kodak Petite, the Vanity Kodak Ensemble, and the Kodak Ensemble. By analysing photographic and non-photographic advertisements from women's magazines, Kodak magazines and the Architectural Forum journal, she also illustrates how a wider feminisation of goods took place in society.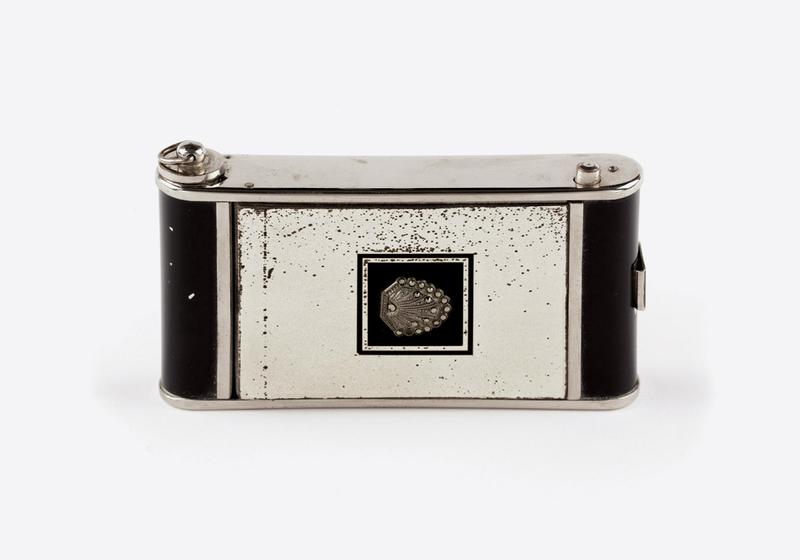 Lucy Mounfield is a doctoral student at the University of Nottingham and holds an MA in Art History from the University of Birmingham. She is also editor of the Midlands Historical Review. Her article "Social Disorders. Publics, 1968, Amateur Photography and Vivian Maier" was published in May 2019 in the series "Literature, Visual Imagery and Material Culture in American Studies" in the BAAS journal, U.S. Studies Online.
Keywords: Walter Dorwin Teague, Vanity Kodak, design, photography, amateurism
Citation: Lucy Mounfield, « ‹ Petits bijoux de couleur ›. La féminisation du marketing des appareils Kodak », Transbordeur. Photographie histoire société, no. 5, 2021, pp. 74-85.