Experiments in the Street
Chicago photographed by Institute of Design students and professors (1946–1969)
In 1945, the Chicago Institute of Design (ID) opened a new chapter in its history with a study programme exclusively devoted to photography. Until then the medium had been taught in an interdisciplinary context as an experimental design tool for understanding the functioning of light and its formal translation. Arthur Siegel, appointed head of the department by László Moholy-Nagy, and Harry Callahan encouraged their students to get out of the studio and apply experimental exercises to the city. This change of focus was reinforced by Aaron Siskind, who arrived in 1951 and immediately introduced a documentary dimension into the programme. Together they shifted the teaching emphasis from training designers to producing artist-photographers ready to experiment in the urban world. The author sets out to investigate how the ID representation of Chicago changed the relationship between photography and design and how ID pedagogy has created a new dynamic, a blend of design and street photography.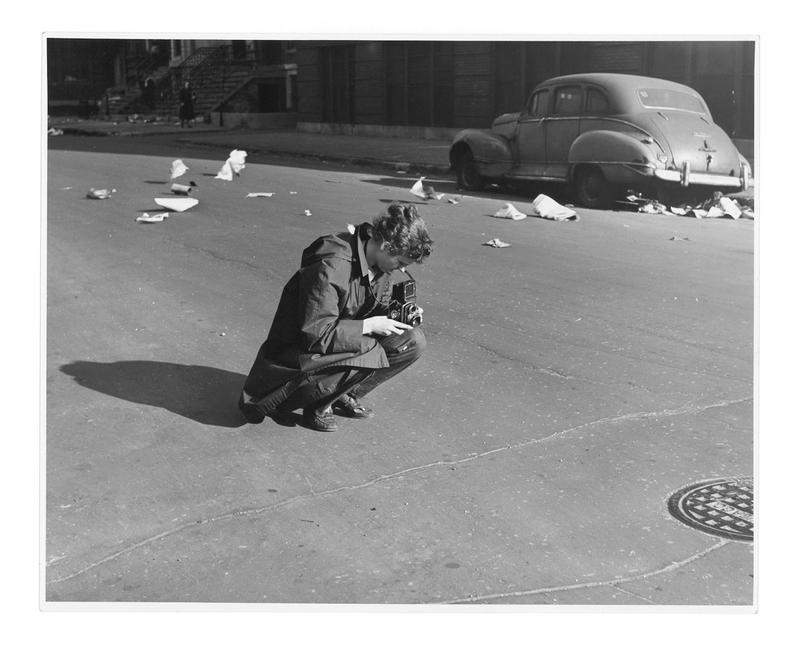 Photography historian Agathe Cancellieri works on the history of Institute of Design in Chicago, to which she devoted her dissertation, "A New American Vision. The department of photography at the Institute of Design in Chicago from 1946 to 1972." She is also the author of several essays on the subject, notably in the exhibition catalogue We Were Five. Five students from the Institute of Design and the magazine Aperture (Milan: Silvana Editoriale, 2019) and in the magazine Études photographiques (Autumn 2015, no. 33). She worked for seven years as a curator and project manager at the Stephen Daiter Gallery in Chicago.
Keywords: street photography, documentary, experimentation, Bauhaus, design, Chicago, pedagogy, photographic education
Citation: Agathe Cancellieri, « Expérimenter dans la rue. Chicago photographié par les élèves et les professeurs de l'Institute of Design », Transbordeur. Photographie histoire société, no. 5, 2021, pp. 50-61.