From Politics to Photography
Gisèle Freund and the communist world of the 1930s
Famed for her colour portraits of artistic and intellectual Paris in the 1930s, Gisèle Freund repeatedly declared and wrote that out of prudence she had abandoned all political activity the day she crossed the border into France as a refugee. Her written archives have almost nothing to say on the subject for the prewar period, but turning to her photos – their content as well as their circulation – we find that Gisèle Freund had indeed taken part in a form of political struggle after her arrival in France in 1933. Even if, above all, this means broadening the concept of commitment to embrace the more discreet interpretation of belonging to networks or collective organisations (e.g. journals or associations) that can politically determine each individual's life path.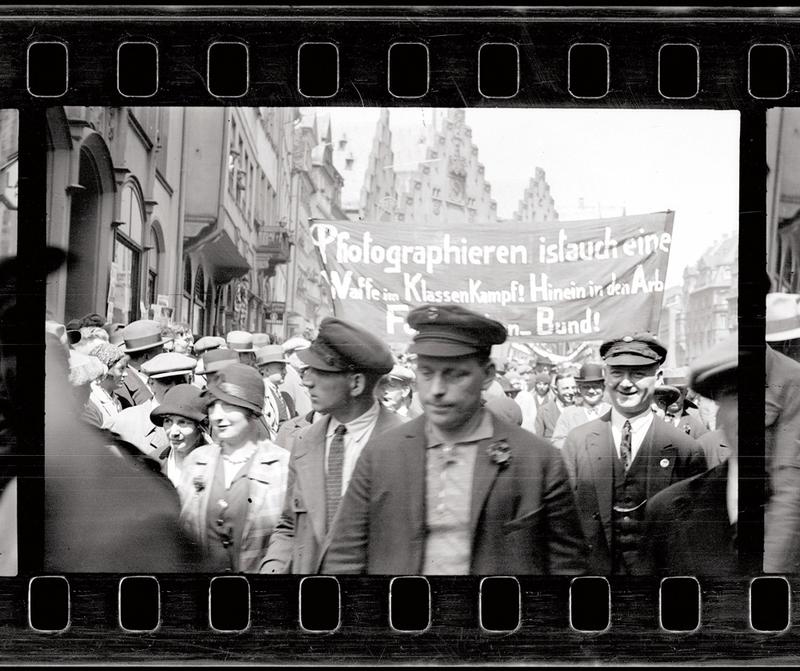 A teacher at the Parsons School of Art & Design in Paris, Lorraine Audric holds degrees in the History of Modern and Contemporary Art from the École du Louvre and Columbia University. She is an associate researcher at the Institute for Contemporary Publishing Archives and has taken part in numerous projects relating to Gisèle Freund's archives: director of the digitisation program (2012–2016) and specialist curator for the exhibitions Gisèle Freund. L'OEil frontière, Paris 1933–1940 (2012) and Gisèle Freund, Fotografische Szenen und Porträts (2014).
Keywords: Gisèle Freund, reportage, political commitment, France
Citation: Lorraine Audric, « De la politique à la photographie. Gisèle Freund et le monde communiste dans les années 1930 », Transbordeur. Photographie histoire société, no. 4, 2020, pp. 82-93.