"Living Draperies"
Towards a Reappraisal of the Moroccan Photographs of Gaëtan Gatian de Clérambault (1918–1919)
The eight hundred-plus photographs taken in Morocco by Gaëtan Gatian de Clérambault in 1918-1919, now in the Musée du Quai Branly in Paris, offer a remarkable overview of traditional Moroccan draped costume. Discovered after de Clérambault's death, they have been variously interpreted in the light of his psychiatric writings and extravagant personality. Annabelle Lacour's re-evaluation of this singular body of work sets it in the context of de Clérambault's archives and writings on the subject, decodes his visual language and points up the radical but long ignored consistency of his project. If there is a link between the photographer and the psychiatrist, it lies in his methodology, clinical gaze and analytical precision. Bringing scientific exactitude to bear on Moroccan draped costume, he strove for a grasp of its "anatomy" as part of a broader study and classification of the world's "living draperies".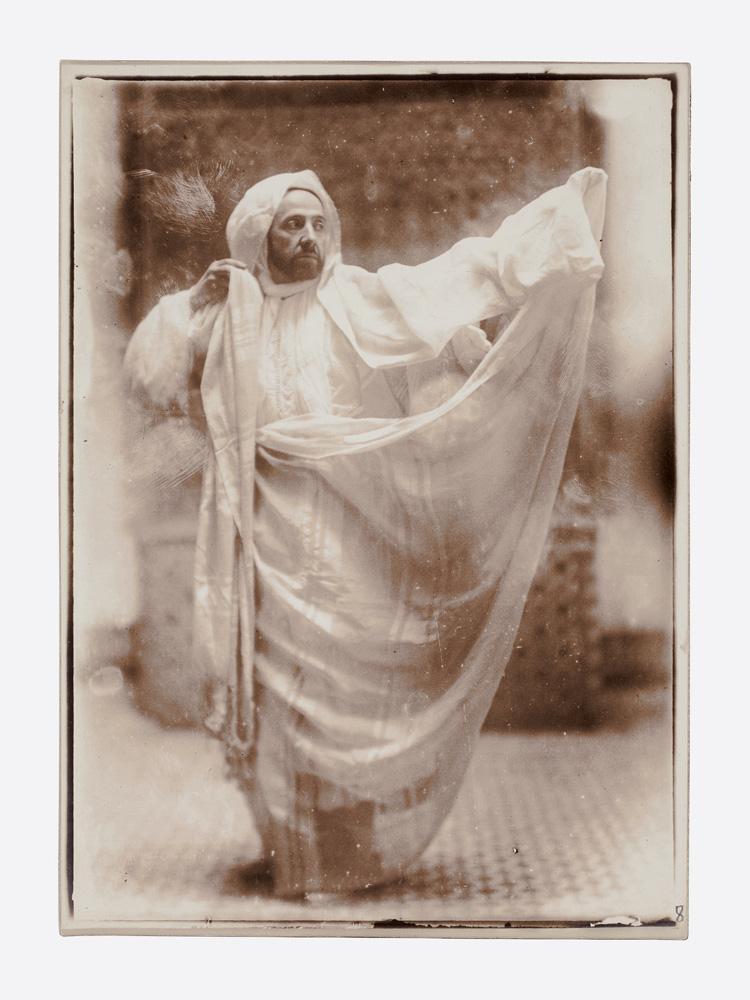 Annabelle Lacour is curator of photography at the musée du quai Branly – Jacques Chirac. Holder of degrees in museography and the history of photography, she contributed to the designing, coordination and production of exhibitions at the National Gallery of Australia in Canberra (2011–2012) and the Centre Pompidou-Metz (2014–2016). Her publications include articles on photographic practice in colonial Indonesia.
Keywords: Clérambault, Morocco, draperies, traditional garments, ethnography
Citation: Annabelle Lacour, « Documenter ‹ la draperie vivante ›. Pour une réévaluation des photographies marocaines de Gaëtan Gatian de Clérambault (1918-1919) », Transbordeur. Photographie histoire société, no. 3, 2019, pp. 146-159.