An Agency in the Museum
The Musée de l'Homme Picture Library
What were the considerations governing the creation of a "picture library" at the Musée de l'Homme in Paris in 1938? The emphasis on collecting that shaped the ethnology of the time brought an accumulation of photographic material, but also resulted in increased availability and circulation of ethnological images outside scientific circles. Anaïs Mauuarin shows that the concrete organisation of the department and the activity of the picture library staff were evidence of a determination to meet the requirements of "clients" – first and foremost journals and publishers – capable of ensuring this diffusion. In the late 1930s this represented a gesture towards popular education and at the same time a potential source of revenue for the museum. The upshot was that in order to meet the demand, the picture library gradually began to function as a photographic agency that would find its niche in a booming image market.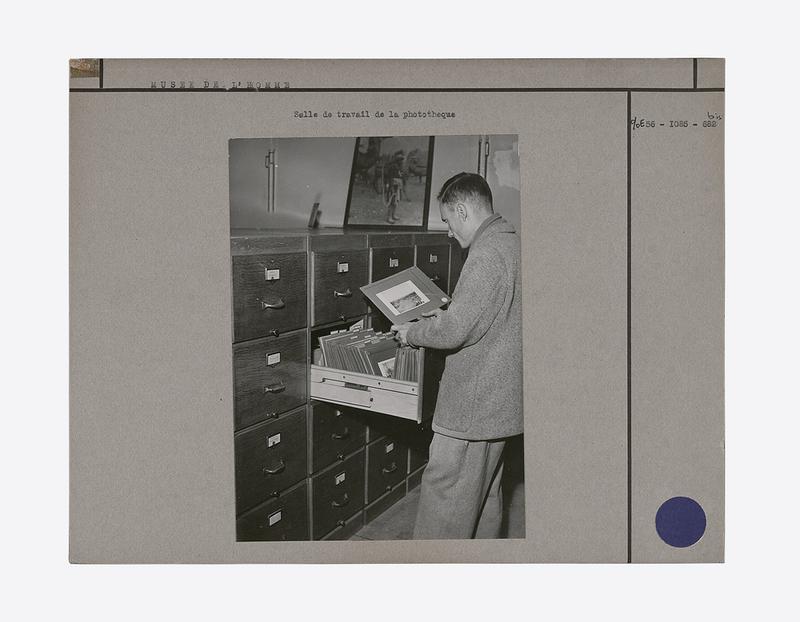 Graduated in Art History at Université Paris 1 Panthéon-Sorbonne, Anaïs Mauuarin is the author of a PhD dissertation titled L'Ethnologie à l'épreuve des images. Photographie et ethnologie en France, 1930–1960. She has organised a number of scientific workshops on the topic and was the general editor of the issue of Gradhiva titled "Sur le vif. Photographie et anthropologie" (no. 27, 2018). Her work also involves a collective approach to repoliticising photographic discourse as part of the Photo/Savoirs/Critiques research group, which published the "(Re)politiser les discours sur la photographie" issue of the journal Image & Narrative in 2017.
Keywords: picture library, Musée de l'Homme, ethnology, marketing department, agency
Citation: Anaïs Mauuarin, « Une agence au musée. La photothèque du musée de l'Homme (1938-1960) », Transbordeur. Photographie histoire société, no. 3, 2019, pp. 124-135.