A "virtual collection"
Projection slides for teaching by the Ed
The Ed. Liesegang firm, founded in 1854, became one of the largest companies in the photography field in Germany circa 1880. Among its products were series of magic lantern slides — a collection of images organised primarily according to market demand, but that nonetheless presents an overall structural logic. This collection, however, no longer exists, since Liesegang did not create archives for the products that it put on the market. This collection of images thus constitutes a "virtual collection" whose outlines can be reconstructed based on sales catalogues. This kind of virtual collection does enable hypotheses to be made that not only concern the demand and tastes of the clientele, but also the categorisation and hierarchies that were established between the series according to their commercial importance or the number of series dedicated to a subject.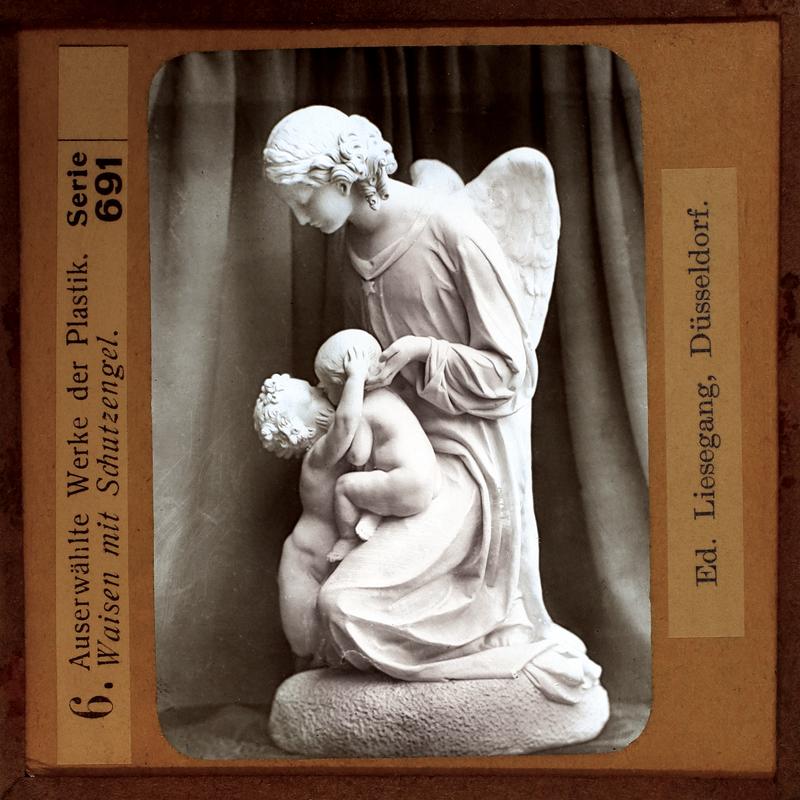 Frank Kessler is a professor of media history at the University of Utrecht, associated with the research group MIRACLE, and director of the research institute ICON. Alongside Sabine Lenk and Martin Loiperdinger, he co-founded and directed KINtop. Jahrbuch zur Erforschung des frühen Films, as well as the KINtop collection. Studies in Early Cinema. He is the author of numerous articles on film history and particularly on early cinema. With Nanna Verhoeff, he codirected Networks of Entertainment. Early Film Distribution 1895-1915 (John Libbey, 2007) and published Mise en scène (Caboose, 2014).</p><p>Sabine Lenk is a researcher at the University of Antwerp in the European project A Million Pictures and a member of the Research Center of Visual Poetics. She has worked for various film archives in Europe and directed the Filmmuseum Düsseldorf. She is the co-founder of KINtop. Jahrbuch zur Erforschung des frühen Films, KINtop-Schriften and KINtop. Studies in Early Cinema. She has written on early cinema, film restoration, and archiving, as well as on museographic questions concerning film heritage. In 2009, she published Vom Tanzsaal zum Filmtheater. Eine Kinogeschichte Düsseldorfs (Droste).
Keywords: magic lantern, collection, media history, Ed. Liesegang company, education through images, Germany
Citation: Frank Kessler, Sabine Lenk, « Une ‹ collection virtuelle ›. Les plaques de projection pour l'enseignement de la société Ed », Transbordeur. Photographie histoire société, no. 1, 2017, pp. 96-105.