What was the appropriate place for photographic documentation in the late 19th century?
The case of the Musée des Photographies Documentaires de Paris (1894-1907)
This article suggests a case study of the Musée des Photographies Documentaires de Paris (1894-1907), through the prism of the question of context. Created by Léon Vidal amid the documentary enthusiasm of the early 1890s, the project, which was based at the Cercle de la Librairie, had difficulties in establishing long-term institutional roots, despite promising attempts through the Bibliothèque Nationale or the Conservatoire des Arts et Métiers. The article retraces this quest for a permanent site and through it, attempts to discern the reconfigurations of the project, but above all, the instances of blockage that were resisting a more definitive installation. Léon Vidal had always put the failure of the Musée Documentaire down to the lack of institutional legitimacy for photography. Should we follow him in this analysis, or instead, consider the resistance to placement — and particularly, the relationship of space to "place" — in order to explain the stoppage of this encyclopaedic photographic documentation? It is the latter path that the article wishes to explore.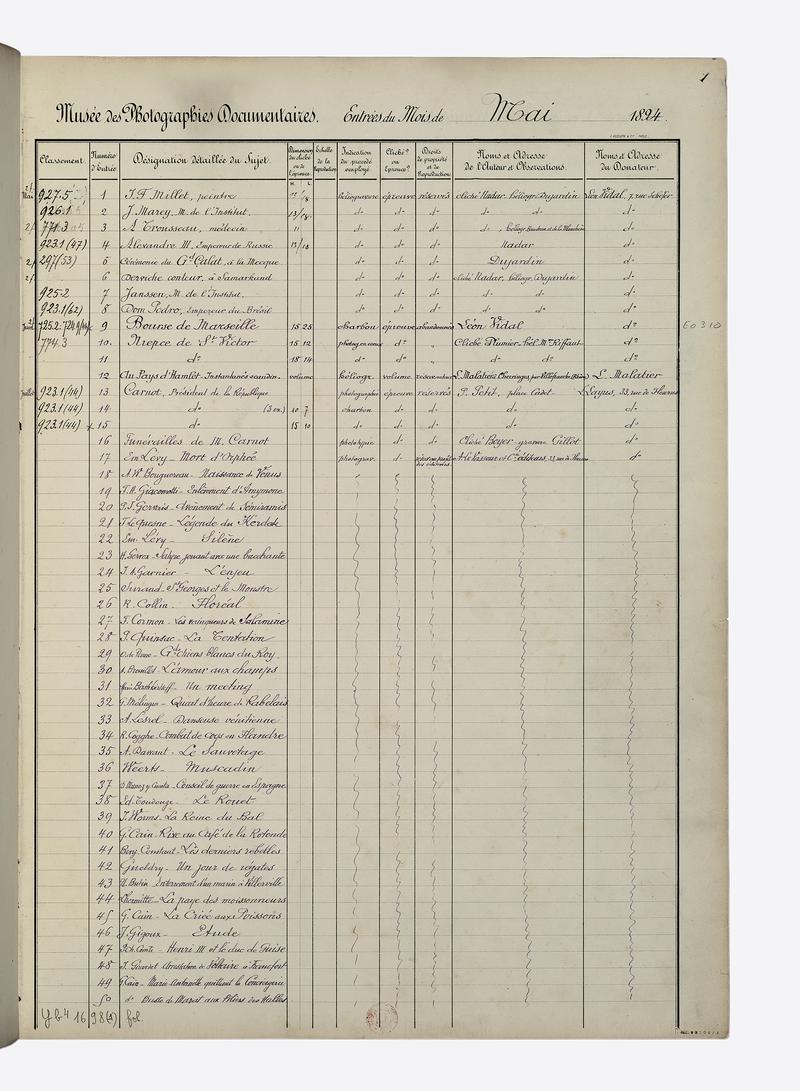 A former student of the École Normale Supérieure on Rue d'Ulm, Éléonore Challine holds a PhD in contemporary art history. A professor of history, she teaches art history at the Design department of the École Normale Supérieure de Cachan. She has notably published L'Expérience Photographique (Histo. Art, 2014, no 6), co-directed with Michel Poivert and Laureline Meizel. Her thesis entitled Une Étrange Défaite. Les projets de musées photographiques en France, 1850-1945 (Musée d'Orsay Prize 2014) is pending publication in 2017 at Macula, under the title Le Musée de photographie. Une histoire contrariée (1839-1945).
Keywords: museum, photography, documentation, collection, publishing, Léon Vidal
Citation: Éléonore Challine, « Quel lieu pour la documentation photographique à la fin du XIXe siècle ?Le cas du Musée des photographies documentaires de Paris (1894-1907) », Transbordeur. Photographie histoire société, no. 1, 2017, pp. 30-39.