Hidden Temporalities in Campo Urbano, Como, 1969

On September 21, 1969, forty artists took over the city of Como, with a series of interventions announced through a distribution of leaflets. Campo Urbano. Interventi estetici nella dimensione collettiva urbana was coordinated by art historian Luciano Caramel, photographer Ugo Mulas, and Bruno Munari. Although other late 1960s artistic interventions used the printed page as their documentary platform, the Campo Urbano photobook is unique. At Munari's direction the images were printed full-page, alternating between contact sheets, bird's eye views, and panoramic shots. Many of the images were rotated vertically to create a jolting effect while some of the actions were allowed to spill across multiple pages. Munari also bathed some of Mulas' black and white negatives in a solution of metallic cerulean blue, simulating an act of erasure. Nothing could be more presentist than such a photobook and yet the author argues that Munari wanted to trigger a series of visual associations with earlier Italian art and fleeting episodes from a still unwritten history of an art of participation.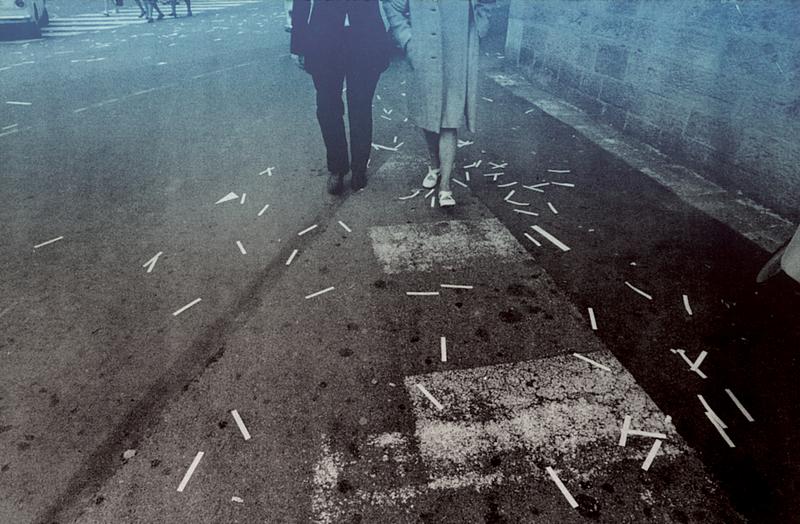 Romy Golan is professor of 20th century art at the Graduate Center, City University of New York. She is the author of Modernity and Nostalgia: Art and Politics in France Between the Wars and Muralnomad: The Paradox of Wall Painting, Europe 1927-1957 (Yale University Press, 1995 and 2009). Among her recent publications are: "Realism as International Style" in Postwar: Art Between the Pacific and the Atlantic, 1945-1965 at the Haus der Kunst, Munich (2016); "Vitalità del Negativo/Negativo della Vitalità," October 150 (Winter 2014); "Flashbacks and Eclipses in Italian Art in the 1960s," Grey Room 49 (Fall 2012).
Citation: Romy Golan, « Temporalités cachées dans Campo urbano, Côme, 1969 », Transbordeur. Photographie histoire société, no. 1, 2017, pp. 166-181.