The work of the Boissonnas in the collections of the Centre d'Iconographie de la Bibliothèque de Genève

In 2011, the City of Geneva acquired the studio collection of the Boissonnas, a family of photographers who worked for four generations, between 1860 and 1980. With over 200 000 images, this remarkable collection constitutes one of the highlights of the holdings of the Centre d'Iconographie de la Bibliothèque de Genève and is an important source for the history of photography. It required the launch of a largescale preventive conservation effort. The fact that this heritage was made available to the public was to considerably facilitate the studies of one of the most famous members of this "dynasty", Frédéric aka Fred Boissonnas (1858-1946), one of the main representatives of Pictorialism. The winner of numerous prizes, a traveller-photographer in Europe and around the Mediterranean, the publisher of many books, and a founding member of the Musée Suisse des Photographies Documentaires, he was an audacious entrepreneur who opened a number of subsidiaries abroad, in France and Russia. His pictures bear witness to the extreme diversity of his interests, from architecture to landscape, from dance to hypnosis, and from history to folklore.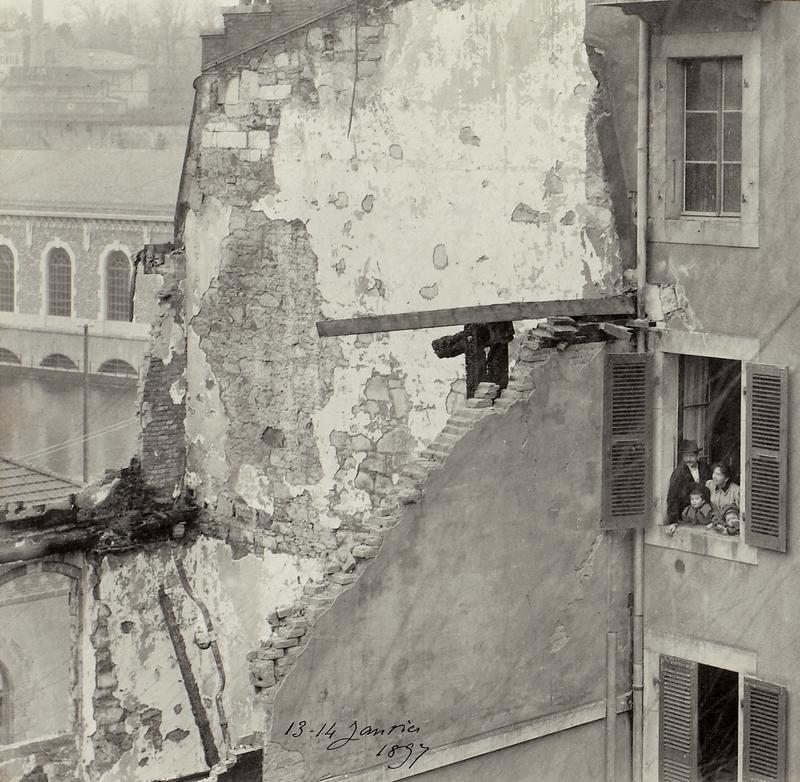 Nicolas Schätti has been a curator at the Centre d'Iconographie de la Bibliothèque de Genève since 2012, an institution that conserves over four million images on local and regional subjects, from the 15th century to the present day, including expansive photographic collections. An art historian by training, Schätti has worked in the field of heritage conservation for many years. His publications mainly focus on the history of regional architecture and representations of the city.
Keywords: photography, Boissonnas, Geneva, photographic studio, pictorialism, portrait, travel, publishing, preventive conservation
Citation: Nicolas Schätti, « L'œuvre des Boissonnas dans les collections du Centre d'iconographie de la Bibliothèque de Genève », Transbordeur. Photographie histoire société, no. 1, 2017, pp. 120-133.